In 2018 we decided to turn our hobby into our profession.
After we got to know each other at the Graphische HTBLA in Vienna, it quickly became clear to us that we had big plans together. This is how "firlefleisch" resulted. A combination of our two names. We – we are Elias Fleischer and Franz Mühringer. The first satisfied customers confirmed that we are on the right track. None of our projects was ever the same and it should stay that way. We listen from the start in order to achieve the best result in the end. Our work has handshake quality values and our customers become friends. In 2020 we decided to do a rebranding. After we noticed that we were becoming an ever larger network, we came up with the idea of HYPHE [hˈa‍ɪv]. Hyphe stands for biological connections. And we wanted to express these connections to our customers in our new name.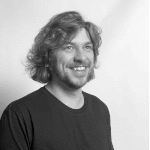 Franz
Graphic Designer
Franz always keeps a cool head. From the first conversation to the final product, he accompanies every project, designs, advises and always finds a solution, even in complicated situations.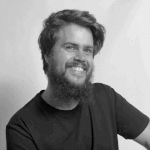 Elias
Graphic Designer
Elias is our Godfather of Illustration. What he creates becomes art and our customers love it. He empathizes with every project and so every time he creates graphic unique pieces.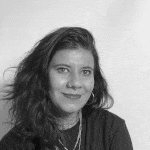 Nati
Socialmedia
Because of Nati we are now also active on social media. But in addition to her obvious cell phone addiction (from which we benefit), she also assists us in all administrative matters.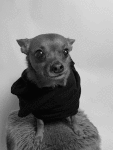 Gismo
Reception
Gismo has been our mascot since 2020 and Hyphe cannot be imagined without it. In addition to his work as a "security officer", he is also responsible for the cuteness factor.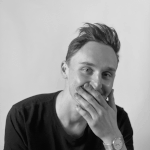 Balazs
Graphic Designer
Balazs is an all-rounder through and through. From classic logo design to street art – there's nothing he can't or won't dare to do.